Podcast: Play in new window | Download
Subscribe: Apple Podcasts | RSS | More
When David Oman woke up in 1999 to his Los Angeles real estate developer father finding a lot in the newspaper for $40,000, he thought it was a typo. Cielo Drive in Benedict Canyon, on the edge of Beverly Hills. It was the former address of Hollywood royalty like like Cary Grant, Henry Fonda, and Candice Bergen. But it also was the same street where Sharon Tate and Roman Polanski lived in 1969 and the site of the most infamous of the Manson Family murders. But that house was torn down after Trent Reznor of Nine Inch Nails famously recorded The Downward Spiral there and called his studio Le Pig, a kind of disgusting homage to Sharon Tate's blood being used to scrawl the words "Pig" on the front door. He later regretted treating the murders with that kind of levity. But still, there's no way a lot in that neighborhood would go for that kind of money.
However, it wasn't a typo, it was a zoning issue. The city had zoned the street incorrectly and that meant that the owners of the lot weren't able to develop it. They started building a house into the side of the hill and had to quit after laying the foundation. Oman's father realized the mistake, so they bought the lot and petitioned the city to rezone the street. It worked and they were cleared to develop the house. Originally David Oman's father wanted to sell the place, but David knew that it was his dream home.
Not long after moving in, Oman started having haunted experiences, including a full-bodied apparition of Jay Sebring, the famous Hollywood hairdresser who was murdered right down the street in th Sharon Tate home. He invited a ghosthunting team to investigate and they started to get strange readings, particularly their EMF and magnetic readings (we covered this earlier in our episode about the Manson Family as well, so you can get a little background there.)
Dr. Barry Taff of The Entity fame investigated and has seen some amazing things there, SyFy's Ghost Hunters and of course, Zak Bagans and the Ghost Adventures team have been there as well.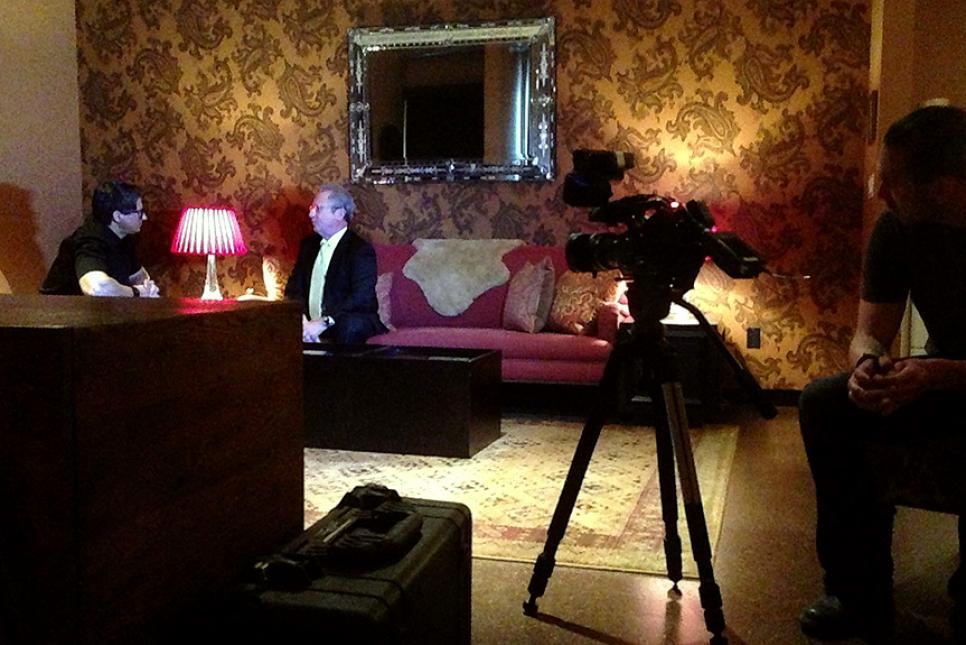 Oman also had flashes of movie scenes come to him. Scenes that he believes were shown to him by the ghost of Sharon Tate. These would eventually culminate in the film, House at The End of the Drive, produced in 2015.
In October of 2019, David Oman released a book, The Ghosts of Cielo Drive where he talks about his experiences and we talked to him extensively about the book and the paranormal encounters including:
Oman's encounter with Lindsay Lohan when she showed up wanting "to see a ghost"
Why David Oman isn't scared of the paranormal phenomena in his home
Why he feels the place called to him to build there and reveal its secrets
More of the electromagnetic anomalies people have experienced
For the song this week, we were inspired by the cult of celebrity around Sharon Tate, Charles Manson, and true crime. We just can't get enough of real life drama with these entertainers we've elevated to princes and princesses. But fame has its price and sometimes it's a "Pound of Flesh".
A map to the stars
and a map to graveyards
I want to know where the bodies are buried
Where history comes alive
like on Cielo Drive
I want to be as seen on TV
Lifestyles of the rich and famous
this appetite is heinous
hey now they're just like us
when they're all blood and guts
Another piece of me
another piece of meat
another pound of Flesh
for the paparazzi
You know the bourgeoisie
love their crime scenes bloody
And we'll dance on the graves
of dead celebrities