Like most of you who had some free time over the Holidays, I enjoyed myself a little bit of the ol' "Netflix and Chill". And my sedative of choice was Making A Murderer. I can't help it, yes, I am addicted as much as everyone else to this true crime phase of Pop Culture. I listen to Serial, I was just as shocked at the ending of The Jinx as everyone else. I know that these are sensationalized accounts of real people's lives. I know that my outrage has been elicited by design. Yet, somehow this foreknowledge of manipulation doesn't change my interest in the twisted case of Steven Avery or the depressing case of Brendan Dassey. So, I read on every article and criminal records search associated with it, and everyone from The New York Times to Buzzfeed has anticipated our interest and used it to their clickbait-y advantage.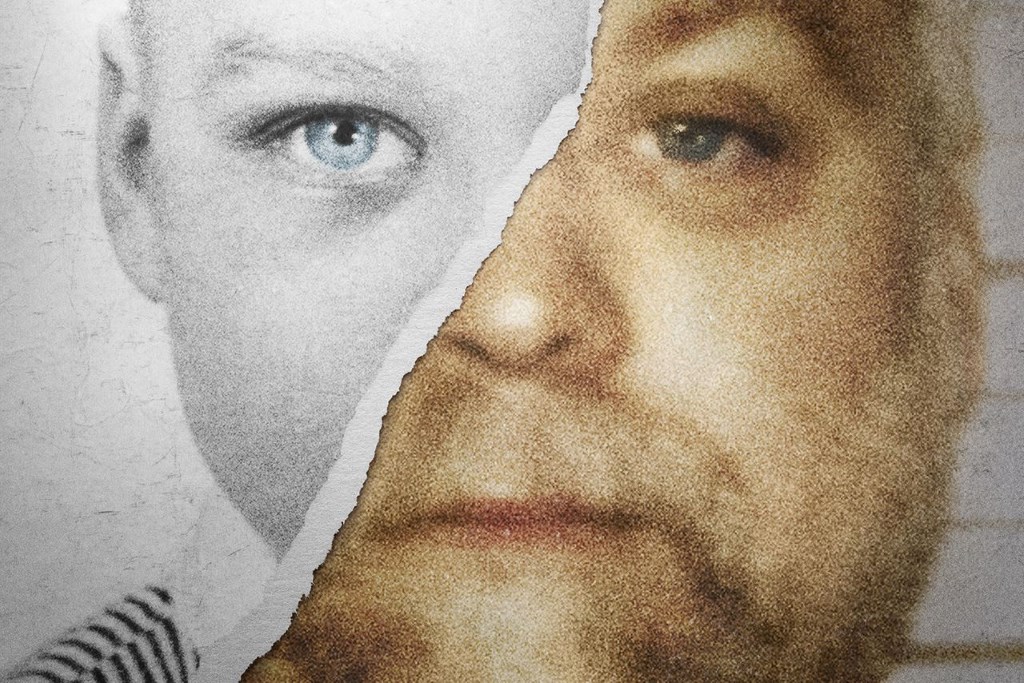 I can't help it, I'm in Wisconsin and paid attention to the story as it happened the first time. One of my good friends was on the Innocence Project at the law school of UW-Madison right before Steven Avery went on trial the second time (she was talking about him as one of their great successes), my wife went to high school in Manitowoc (she exclaimed at one point in the show how her next-door neighbor was on the witness stand!), one of the people I work with in music mentioned how his neighbor was the woman who did the (flawed) DNA testing of the key. These were all people that are in my life. When do most people ever get that close to a national phenomenon without being in it? Of course it's going to fascinate me!
True crime is one thing (and I know that murder is tragic, no one's downplaying that) but when people start looking for paranormal explanations, that's where I start getting really interested. Because this is when we get beyond regular human interest and start entering a different level of conspiracy theory. Sure, it's one thing to say that the Manitowoc County Sheriff's Department planted some evidence. Sgt. Colborn plays a wonderful patsy and Lieutenant Lenk is the cold middle manager whose job it is to make the frame up work. But what if it goes way deeper than that? What if it goes into True Detective Season One (the good season) territory?
First, Coast to Coast AM (with Twin Cities host Dave Schrader from Darkness Radio taking the lead) featured a special episode on the case, with the last hour devoted to a retired police detective who believes it might be the work of a Satanist serial killer named Edward Wayne Edwards (who the author also connects to California's infamous Zodiac Killer) who was caught in 2009 in Jefferson, Wisconsin and admitted to five murders. John A. Cameron claims however that Edwards has killed dozens of more victims over the course of a six-decade murder spree where he framed many other innocent people and Steven Avery was just one of his last victims. Now the tale is pretty unbelievable for sure, but Cameron does his best to make a compelling case and even suspects Edwards of dressing up like Santa to perform JonBenét Ramsey's 1996 mureder as well as killing people on Aleister Crowley's birthday October 12th. Cameron turns Edwards into some kind of murdering superman and while the evidence is weak, it's a compelling read.
But the idea of a Satanic murder of Theresa Halbach has also been floating around on that bastion of constructive discussions, Reddit. In this particular thread, people theorize that a Satanic Sex Club might be the ones who murdered the poor girl. Why? Because it was Halloween of course! Okay, Manitowoc is a small city, how would some kind of secret Satanic sex club go around unnoticed? Quick answer. It was noticed. Hat tip to Cult of Weird for sharing this story about a man named Dave Begotka, who has created a series of YouTube videos about how there's a secret Satanic cult in Wisconsin's Fox Valley.
I'm not trying to be judge-y, but his old channel was called DrNephilim666, so I think he might be an old hat when it comes to wacky theories. However, Dave has a detailed story on his website about how he was invited to join this secret sex club in Manitowoc by a very influential local businessman. It's got that Eyes Wide Shut vibe, but hopefully it's not as mind-numbing as that movie turned out to be. The people of Reddit think that Dave Begotka's story "could be huge!" for the case, but he's sent the whole story to Avery's legal team (and my wife even has a crush on Dean Strang now) and they haven't used it yet, so its credibility is dubious. But that turns this whole thing right into the land of True Detective, just what is going on in Manitowoc County?
Anyway, if one thing makes a close-to-home true crime story more exciting, it's bringing in some kind of occult murder society. It's like one of my high school urban legends come to life and the whole Internet is getting in on it. There's not much to these theories right now, but if Avery and Dassey get a second trial and the Defense puts forth a Satanic Sex Club defense, you know we're going to have to go to the courtroom.