Podcast: Play in new window | Download
Subscribe: Apple Podcasts | RSS | More
When we think about Halloween, we think of witches and ghosts and demons. Superstitions and mythical creatures. Wicked? Sure. Scary? You bet. Real? Well, the jury is out. We talk about the veil between the worlds being at its most thin on the holiday, we talk about Samhain, horror movies, and jack o' lanterns. We make evil into a joke, something cute for kids. We dress up little girls as witches, little boys as vampires. The terrors of our Dark Ages become fantasy fodder for our Enlightened era. We've talked about all kinds of supernatural brutes on this show and every kind of superstition. But sometimes the most horrible monsters aren't monsters at all. They're just people, sick and weak and selfish and angry people. 
Halloween night 1974, Ronald Clark O'Bryan laced candy Pixy Stix with cyanide in order to kill his children and collect their life insurance policies. He pretended to go to a neighbor's house who wasn't home and "trick or treat"-ed the candy, giving it to his own children and their friends. His son Timothy was poisoned to death and O'Bryan was caught and eventually executed. He was nicknamed "The Candy Man" or "The Man That Killed Halloween".
On Halloween 1975, 15 year old Martha Moxley's body was found bludgeoned to death and stabbed with a golf club. The affluent and troubled Skakel brothers were implicated in the murder and one of the brothers was eventually tried and convicted of her murder 25 years later. The case was international news because their aunt was married to Robert F. Kennedy.
October 28th, 2014, 35 year old Derek Ward decapitated his mother, Patricia Ward, and carried her body out into a Long Island street. There were several witnesses that watched him carrying the headless corpse but they had no idea it was real, they thought they were looking at a Halloween decoration. Derek Ward then proceeded to walk three blocks and killed himself by jumping in front of a train.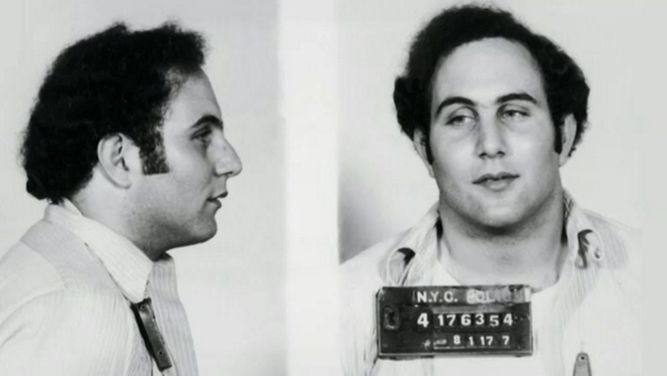 Halloween 1981, Ronald Sisman and Elizabeth Platzman are found murdered in their New York City apartment. The apartment is ransacked and they are killed execution style. Police suspect a drug transaction gone bad until a prison inmate came to them with an unusual claim. That inmate was imprisoned with David Berkowitz, the infamous "Son of Sam" killer, who was arrested in 1977. The inmate claimed that Berkowitz told him earlier that he was part of a cult that was planning on killing a photographer in an apartment in Greenwich Village on Halloween in a Satanic ritual. The police couldn't get enough evidence and the case remains unsolved.
On Halloween night 2002, Christopher Jenkins was kicked out of a Minneapolis bar into the freezing weather while still in his costume. His body was found in the Mississippi River four months later. Four years later, the Minneapolis police changed the status of his death from an accidental drowning to homicide, but no one has ever been charged in the crime. Two New York detectives have their own theory about a "Smiley Face Murder Club" that travels along the Mississippi, killing young men and covering up their crimes by dumping the bodies in the river.
When we use names to describe these real-life terrors we turn people into monsters: "Smiley Face Killers", "Son of Sam", "The Candyman". Nicknames are catchy, they sell newspapers and get clicks, but it also de-humanizes the people behind the names. It turns them into a witch or a vampire or a ghost. Because how could someone, a regular person like us, do something as horrible as this?
The song this week is based on a  true crime that happened in St. Louis in October of 1899. Francis "Frankie" Baker was a young woman who was keeping company with ragtime piano player named Allen Britt. Allen he stepped out on her with a prostitute named Alice Nelson, Frankie heard about it and got so enraged that she shot him. Allen died 4 days later and was able to tell the police who did it.
At Frankie's trial, she claimed that it was self-defense, that Allen pulled a knife on her and that he beat her in the past. That was good enough for the jury, who acquitted her. But within months, someone had already written a song about it and soon afterwards, the names were changed a little bit to accommodate easier rhymes. The song "Frankie and Johnny" was born and was covered by everyone from Johnny Cash to Merle Haggard to Elvis. Francis Baker died poor in 1952, and was bitter that she never received any money from the song that she inspired. However, she did kill a guy. This episode's song is our own acoustic guitar and violin version of the true crime murder ballad, "Frankie and Johnny".
Frankie and Johnny was lovers, oh, how they could love
They sworn to be true to each other, true as the skies above
He was he man, he wouldn't do her no wrong.
Frankie went down to the corner, to get her a stein of beer
She asked the big old fat bartender, "Have my lovin' Johnny been here?
He is my man, he wouldn't do her no wrong. "
Said, "I ain't gonna tell you no story, I ain't gonna tell you no lie
He was here 'bout an hour ago with that gal they call Nellie Bly,
He was your man, but he's been doin' you wrong."
Frankie went down to the hotel, she didn't go down there for fun
Under her long red kimono she carried her .44 gun
Lookin' for the man that was doin' her wrong.
Johnny pulled off his Stetson hat, hollered, "Now, baby, don't shoot!"
Frankie pressed her finger on the trigger and that gun went "rrrroooolietoo"
She killed her man, 'cause he was doin' her wrong
This is the end of my story, this is the end of my song
Frankie's down in the county jail, poor thing, down there all alone
She killed her man, 'cause he was doin' her wrong.
She killed her man, 'cause he was doin' her wrong.
She killed her man, 'cause he'd been doin' her wrong.