Podcast: Play in new window | Download
Subscribe: Apple Podcasts | RSS | More
Forrest J. Ackerman was the editor of the Famous Monsters of Filmland, a magazine that he founded in 1958 to discuss his favorite thing – fantasy, science fiction, and horror movies. The magazine would go behind the scenes with special effects and stories on the people involved with the production.
The modern definition of a geek is someone in a circus sideshow who would run after chickens and bite their heads off. They would eat anything and this is where the modern idea comes from. We geeks love to learn anything and everything about their favorite pop culture. I used to devour books about Doctor Who when I was a kid, reading production diaries and stories about the set in addition to the actual shows and novels. The Internet makes it easy today to keep up on your favorites, but back in the 50s when Famous Monsters of Filmland came out to cash in on the first wave of classic Hollywood monster films finally hitting the TV airwaves, it was the only place to hear more about your favorite films.
As a young Paul Davids grew up in the Washington D.C. area in the 50s, he fell in love with the fantasy and science fiction films of that era. He made home movies and sent stills in to Famous Monsters magazine which would publish them and encourage building a community of aspiring imaginative filmmakers. After he grew up, he joined the Hollywood Circus during the American New Wave of auteurs (a movement that spawned legends like Francis Ford Coppola, George Lucas, and Steven Spielberg.)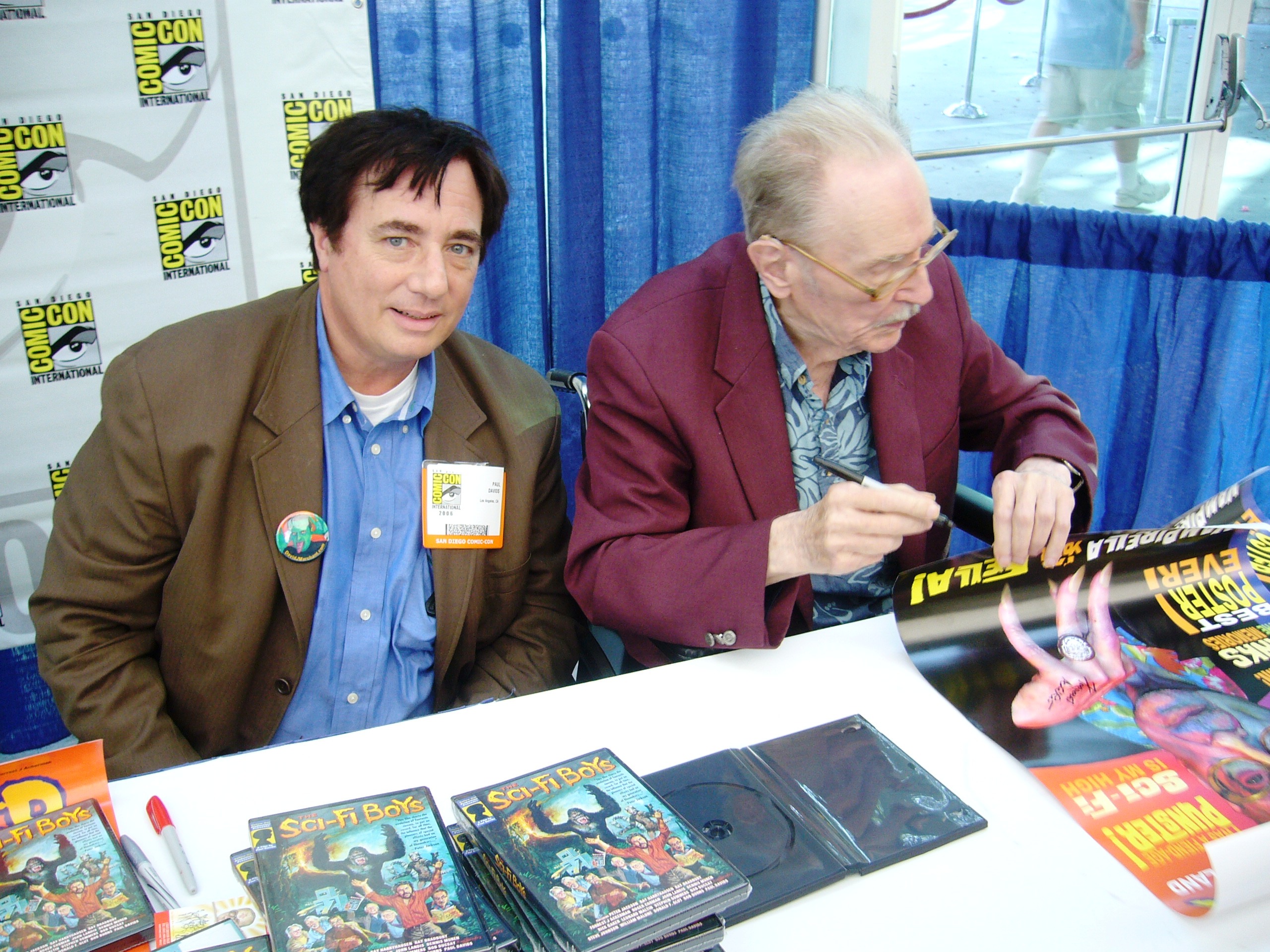 Davids became a personal friend of Ackerman (who everyone called 'Uncle Forry') and spent a lot of time at the "Ackermansion", the editor's Hollywood home with massive amounts of movie memorabilia that he would open to visitors on weekends.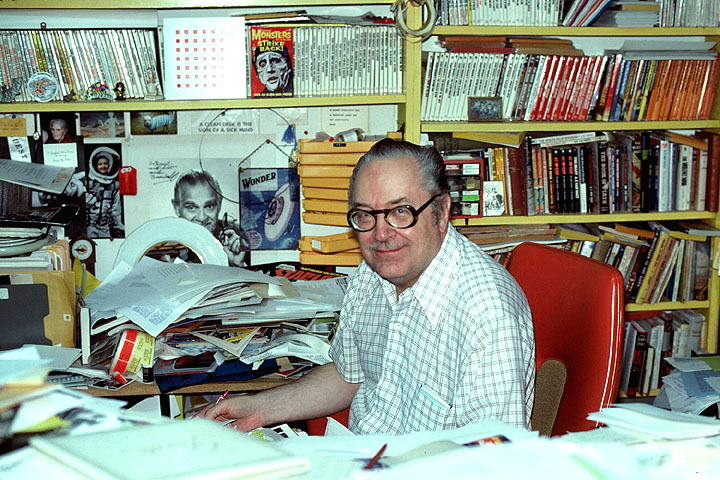 Paul Davids would go on to become production coordinator on the original Transformers cartoon (one of my personal favorites!) A few years later, a personal UFO encounter in Los Angeles (which he describes in the episode) would lead him to produce the Showtime movie, Roswell (which we talked about in-depth with Don Schmitt about in an earlier podcast.) His close friendship with Ackerman would lead to the production of a documentary called The Sci-Fi Boys as well in 2006, detailing the influence that Famous Monsters had on a generation of filmmakers from John Landis to Peter Jackson who would end up taking over the blockbuster film industry.
While both Paul Davids and Forrest Ackerman loved their fantasy and science fiction films, neither of them were religious and Forry himself was an atheist who didn't have any belief in the afterlife. Which is why when he jokingly told his close friends that if there was some kind of life after death, he would try to communicate with them, they all had a good laugh.
Forrest J. Ackerman passed away in December of 2008 at the ripe old age of 92, but he had the last laugh. Within two weeks of a special tribute to Ackerman at Hollywood's Egyptian Theatre (a place we also talk about in our Ghosts of Hollywood Boulevard episode), strange things started occurring to his friends. Davids himself started getting weird messages and synchronicities and after too many of them occurred, he started taking his evidence to any scientist that would listen. By 2010, he'd already written an article for FATE magazine detailing his experiences.
The result of his research and all the strange occurrences are his documentaries,  The Life After Death Project Volumes 1 and 2 where he gives all of his proof of what he's experiences since his friend's death.  Davids also recently completed a book with Dr. Gary Schwartz (a scientist who doesn't shy away from researching the afterlife) called An Atheist In Heaven: The Ulimate Evidence of Life After Death. 
For this week, we thought it would be fun to try a Nerdcore song as part of our tribute to one of the world's greatest geeks, who continues to influence, even from beyond the grave! This Sunspot track is called "Behind The Curtain".

For a whole generation
he was the inspiration
stoked the imagination
of the Monster nation
Didn't buy predestination
or a soul relocation,
No belief in Heaven,
or any reincarnation
But at his end of aspiration
his human cancellation
they think he's playing tricks
afterdeath communication
So they put this complication
under examination
and now they give the Afterlife
reconsideration
Please pay attention to the man behind the curtain,
Because he's somewhere in between,
Please pay attention to the man behind the curtain who,
you'll hear from the dark side of the screen.
So this famous monster
is now an Atheist in Heaven.
And he's still having fun
and he's still making puns
He said he would come back someday
that he would communicate
but no one could anticipate
his paranormal wordplay
And if you think they're cracking,
they lost their comprehension,
That there ain't no action,
no final destination.
These guys have a conviction,
that his spirit is still living,
It's really their Uncle Forry,
Scientists believe the story.
Please pay attention to the man behind the curtain,
Because he's somewhere in between,
Please pay attention to the man behind the curtain who,
you'll hear from the dark side of the screen.