Greetings from Austin, TX everyone!
We're down here for the SXSW film festival and we'll be collecting some cool stories and interviews for upcoming podcast episodes. In the meantime, have you been checking our Facebook page? We've been going live from some interesting haunted locations on the way down, including the infamous Stull Cemetery in Kansas as well as Oklahoma's most haunted restaurant!
But we're still keeping an eye on weirdness in the world and here's five fascinating stories we saw this week!
Loch Ness monster captured on camera TWICE in just five days
dailyrecord
Here we go, the world's most famous cryptid is back bigtime with two sightings in less than a week!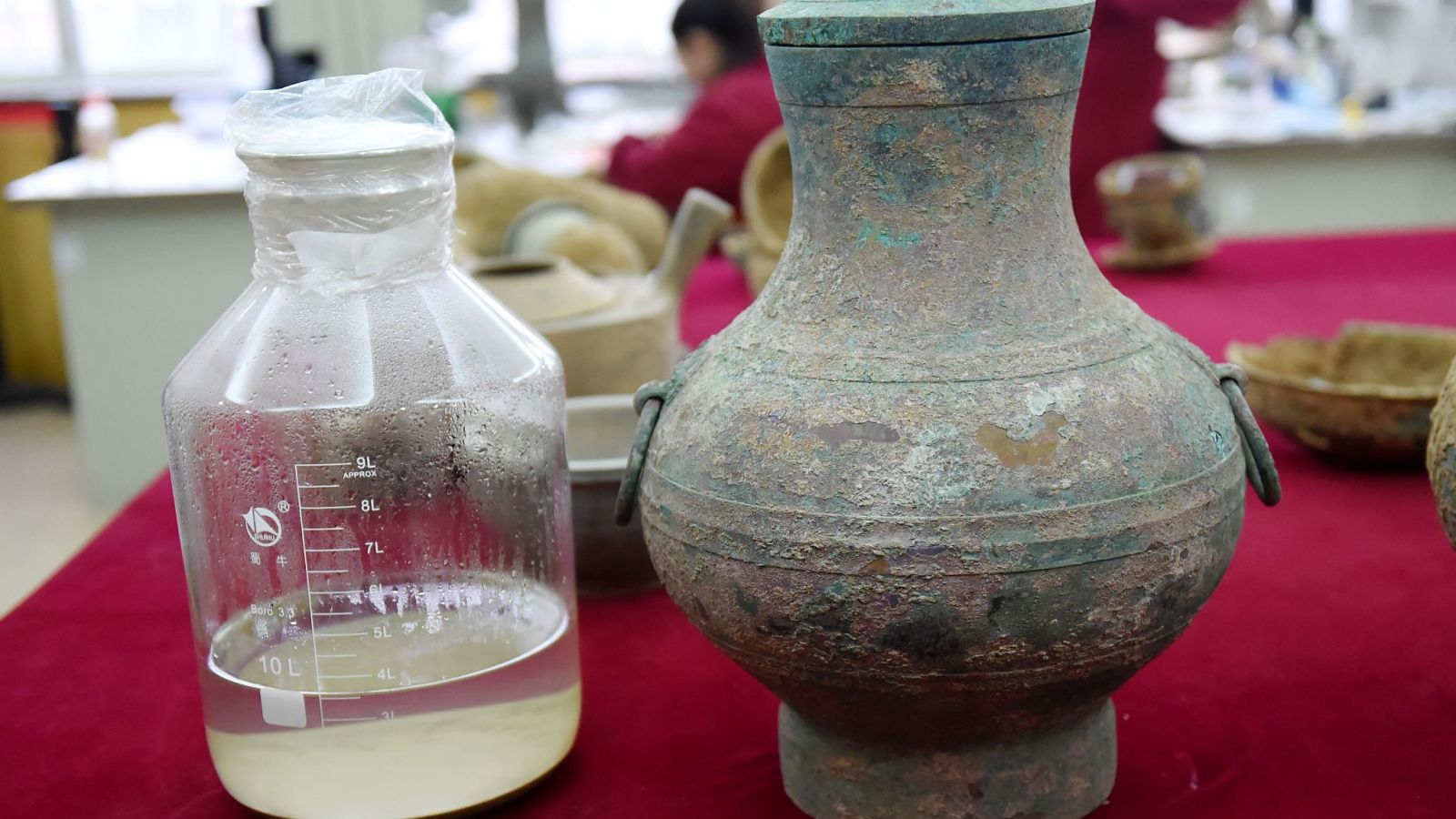 'Elixir of Immortality' Uncovered in 2,000-Year-Old Chinese Tomb
Gizmodo
A yellowish liquid found in a bronze pot dating back some 2,000 years is not wine, as Chinese archaeologists initially thought. It's actually an "elixir of immortality" concocted during ancient times.
Modern Spiritualism: Meet the young people who believe they're communicating with the dead
BBC Three
BBC Three Millennials are doing what Generation X-ers weren't interested in, and that's returning to Spiritualism.
Astronomers Around the World Are Training in Case a Giant Asteroid Threatens Earth
Gizmodo
On October 12, 2017, a 20-meter asteroid passed just 50,000 kilometers (31,000 miles) from Earth. For weeks, dozens of astronomers from labs around the world mobilized, measuring everything they could about the asteroid in preparation for an impact. Once again, we're entering Rendezvous with Rama territory and Arthur C. Clarke proves prescient!
Goblins terrorise villagers, kill livestock and crops
www.b-metro.co.zw
The residents Sigola's Ziqaweni Village are living in fear say that they thought they vanquished a gang of invisible goblins last year who were responsible for the murder of some local children. With over 30 cattle dying mysteriously this year so far, some of the villagers think the goblins are back.

All the times Tom DeLonge references UFOs, mysteries of universe in songs
punk rock and UFOs
Our friend Mike Damante, who we've had on the show several times, did a round-up of the times that former Blink-182 frontman Tom DeLonge (presently from the To The Stars Academy) mentioned aliens or paranormal stuff in his songs. Make sure you check out the blogpost to see how many pop-punk classics you remember! The episode will be late next week because we'll be at the festival. But please follow us on Facebook so you can keep up with the weirdness we're finding deep in the heart of Texas! See you on the other side of the weekend!