Podcast: Play in new window | Download
Subscribe: Apple Podcasts | RSS | More
Remember the scene in Ghostbusters where Dan Aykroyd is laid out on the bed and a ghost undoes his zipper and the camera pans up to his eyes crossing? Yeah, sorry for that imagery. But it's from a  deleted scene in the film where Ray Stantz (Aykroyd's character, as if you didn't know) was investigating a military fort. He tries on an old uniform and lays down in the bedroom to take a nap. While he's resting, the spirit of the woman who used to love the man whose uniform it originally was floats into the room and proceeds to make it happen with the Ghostbuster.
Or do you remember the pottery wheel scene in Ghost? The spirit of Patrick Swayze in all his early-90s beauty sneaking up behind Demi Moore and putting his arms around her while she's working on the wheel. There's some paranormal love in Peter Straub's Ghost Story too, and who can forget that magical scene in MacGruber with Will Forte and Maya Rudolph?
There's an event name for the attraction to ghosts. It's called spectrophilia and it's a real thing. Hey, plenty of celebrities have said that they've done it with ghosts. Bobby Brown, Ke$ha, Lucy Liu… hey, Paz De La Huerta claims that the spirit of Elvis Presley came through her and "gave her pleasure". What?! So this is a thing. And while when you Google it on the Internet, you get plenty of salacious tales, The Skeptical Inquirer has a more balanced take on it.
In May of 2014, actress and musician Natasha Blasick blew up the Internet for a couple of days by going on UK breakfast show This Morning and talking an experience that she had with a spiritual lover. That experience even turned into a song that she wrote with her husband, musician and composer, Martin Blasick, and we knew that we had to interview them for See You On The Other Side. 
Martin is a film and television composer and songwriter who has worked on plenty of films. In fact, a woman close to you has probably spent some alone time watching Matthew McConaughey sing one of Martin's songs, "Ladies of Tampa" from Magic Mike.
Martin and Natasha also play together in the band, Snowflakes, a pop-rock act where they keep the music upbeat and fun, but still dive into paranormal topics like "Alien Girl".
While Martin keeps an open mind, he hasn't had any particularly paranormal experiences. Natasha however, has a couple of doozies that she gets to in the interview.
Natasha grew up in Odessa in the Ukraine and describes an incident when she was 12 years old, walking home from her grandmother's house with her father. As they crossed a vacant lot, Natasha saw a star get brighter and brighter in the sky, coming towards them. It came within a few yards of them and she describes seeing a dumbbell-shaped object only 6 feet or so across spinning in front of them. She was more fascinated than scared and her father calmly told her when it was over, "Do you really think we're alone in the universe?" That's some hardass Ukrainian logic right there.
Martin and Natasha talk about a gig gone awry at a alien abductee  meetup and what it's like to be friends with a psychic (just how much would you want to know about your future if you actually could?)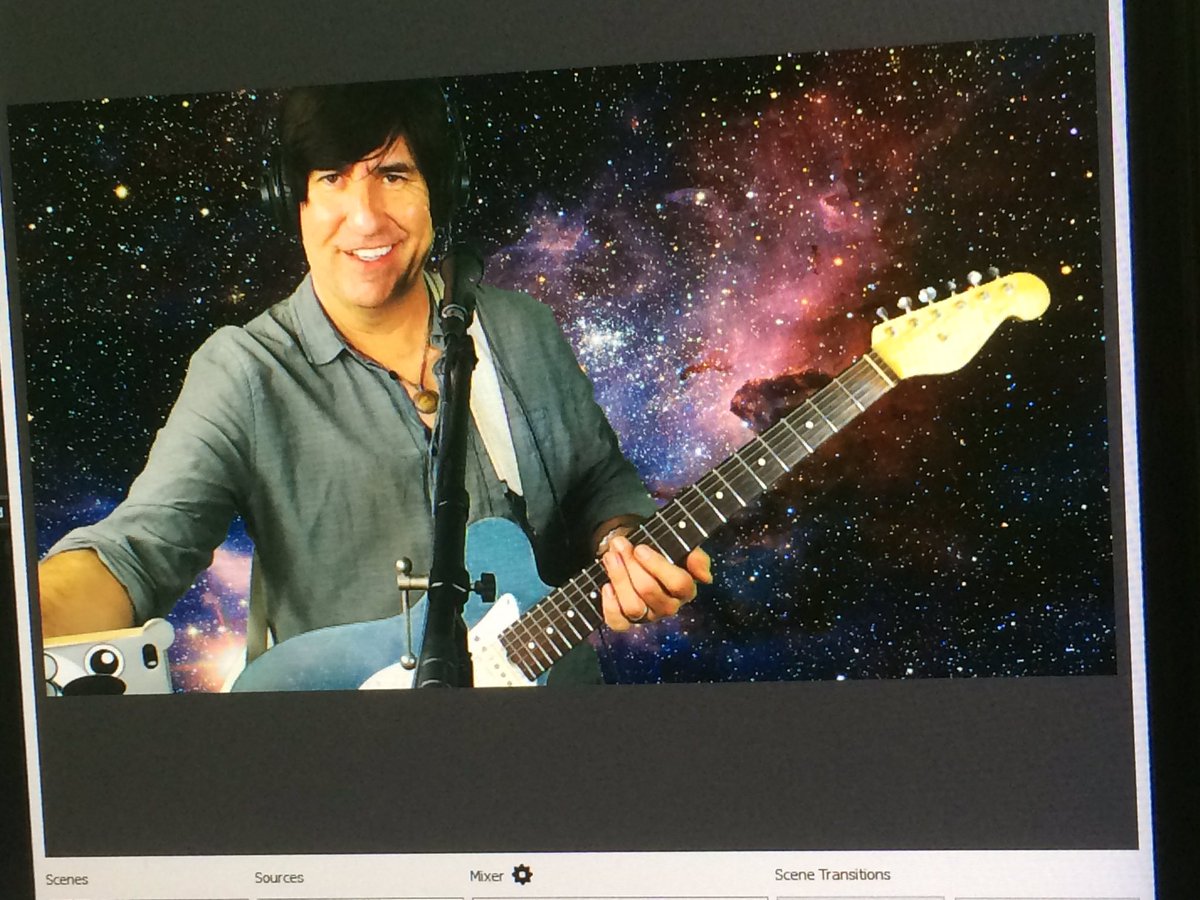 But hey, we really should delve into the experience that got Natasha all of the attention in 2014. So, what did happen?
Well, this was a few years ago when Natasha was getting into a lot of spirituality and regularly meditating, so she considered herself very open to the other side. Martin was out running some errands and she decided to have some alone time (probably watching Magic Mike).  Well, something joined in, she felt a presence, some kind of energy pressing down on her, but it wasn't scary like an incubus experience, it was kinda nice.
Okay, I know what you're thinking, how the Devil can that be kind of nice? Well, there's nobody actually there, it's just a feeling. You don't see anything terrifying, there's no real human violation, it's just kinda like some energy is helping out. It's not like some ghostly prowler snuck in through the window. It's more like a supernatural helping hand. Weird? Oh  yeah, but if it didn't terrify her, then okay.
One of the most interesting things is that while they expected to be mercilessly made fun of (and that did happen on the  internet), there was plenty of support as well. In fact, lots of people sent messages that they'd experienced something  similar. So that's a good thing.
Martin and Natasha were able to turn the experience into a song and a narrative. "sexwithghosts" is the title song to their project. Hey, when life gives you sexwithghosts lemons you might as well make sexwithghosts lemonade!
They've got a romantic comedy  coming out called The Sex Trip that Natasha acts in and Martin wrote the music for. Hey, and it's got an appearance by Frank Stallone, so that's the price of admission right there!
This week's Sunspot song, "Ghost With Your Face" takes inspiration from the conversation, because it's all about waking up next to a ghost. But when we worked on the song, the idea went somewhere besides sexual. Because if you live your life for someone else instead of going for it, you die a little anyway until one day you might wake up and see someone else when you look in the mirror.
You walk through that door at 5 every single day
You've done all the right things and you're doing what they say,
but you're defeated, cheated, dragged behind, feeling like a slave.
you might have the picket fence but you've got no time to play.
I seen the end my friend, I've seen what you get,
There's millions of us dead, they just don't know it yet.
The best minds of my generation wasted on the race
going mighty fast, but going to no place.
We trade the best years of our lives for a never-ending chase
And one day you'll wake up to find all you are, is a ghost, with your face
Well we all want to run away, we all want to break out,
It's the quiet desperation Henry Thoreau talked about,
But we got to be real, we signed the deal, and it's not as easy as they say,
It's gonna take a movement if we want to bust these chains.
I seen the end my friend, I've seen what you get,
There's millions of us dead, they just don't know it yet.
The best minds of my generation wasted on the race
going mighty fast, but going to no place.
We trade the best years of our lives for a never-ending chase
And one day you'll wake up to find all you are, is a ghost, with your face