So wherever you stand on the political spectrum we all know one thing, disturbing burial sites is a quick way to get murdered by something supernatural. In fact, it's so common that there's even a page on TVTropes.com about it. Everybody from The Brady Bunch to the family from Pet Sematary knows that you don't mess with sacred burial grounds, of First Nations people or otherwise.  Wisconsin even has the largest concentration of burial mounds in the United States. So, doesn't the legislature at least have Netflix or a MovieBox near the Capitol?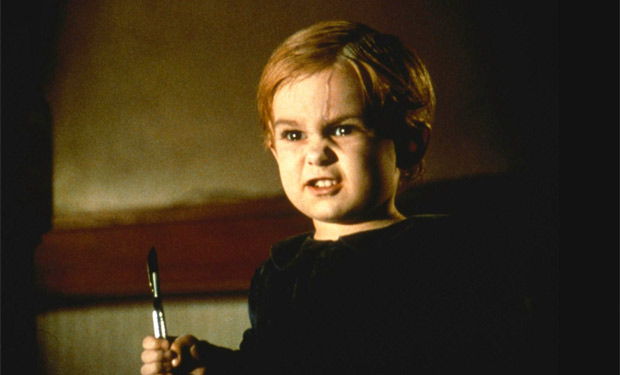 Obviously the Wisconsin State Legislature needs to start watching some horror movies because what they're planning might unleash a whole host of terrors on the unsuspecting mining companies who they think they're doing a favor for.
Not only are they disrespecting ancient sites that are millennia old but they're also putting all the property owners and mining company's employees lives at risk for the inevitable paranormal backlash that is going to come from the desecration of these sacred sites.
For the love of God, people, please watch Poltergeist. You can even watch the remake, Sam Rockwell doesn't get all the love that he deserves anyway. He can play an everyman as well as a little kooky, do you remember Moon? C'mon, he carried that movie all by himself.
What this bill will do is let people much more easily challenge existence of human remains on burial sites that currently exist on their land and then be able to intrusively start digging into the ancient mounds in order to look for buried human bodies and if they can't find any in their selective testing, then the burial site is taken off the register and the land is open for mining, development, whatever… Would you let someone dig up your grandmother's cemetery to "verify that human remains" exist there? These mounds are the same thing as the cemeteries and you don't just dig those up, out of respect, as well as out of fear of spiritual repercussions.
This isn't about the culture war between Left and Right or Republican and Democrat, this is about respecting cultural and religious heritage (as well as saving innocent lives.) When they created the Catacombs in Paris (out of necessity, not profit), it was done with religious sanction by the people of the city. The Ho-Chunk Nation isn't sanctioning this at all, in fact they're actively fighting it. They're scheduling a rally on Tuesday, January 12th at the Wisconsin State Capitol. If you can't make the rally, you can also show your support by signing the petition.
And just for a final reminder, we all better watch this awesome Ramones video for their track, "Pet Sematary". We need to Save The Mounds or this might be the last song a lot of innocent people will hear.