Podcast: Play in new window | Download
Subscribe: Apple Podcasts | RSS | More
When  Bill Paxton passed away on February 26th, 2017 at the way too young age of 61, we just knew we had to talk about him. Sure, the TV news might talk about his HBO show, Big Love or when he headlined the storm chaser classic, Twister,  but he was a huge presence in so many fantastic science fiction and horror movies. His legacy of performances adding color and fun to huge blockbusters and adding gravitas and real character to B-movies meant that I'd never turn the channel when he was on the screen.
For this episode, Wendy Lynn and I are joined by our friend, author and screenwriter, Mark O'Connell, as well as the always effervescent Allison Jornlin from Milwaukee Ghosts.
For those of us growing up in the early 80s, we knew him before we probably even realized it. He directed and starred in the video for "Fish Heads" which was a classic from the experimental film days of Saturday Night Live (and if you have "Fish heads, fish heads, roly poly fish heads" stuck in your head right now, you're welcome.)
He was a special kind of jerk in Weird Science, he gets offed by The Terminator at the Griffith Park Observatory in the beginning of that film, and he's a highlight of arguably the greatest vampire film since Murnau's Nosferatu, Kathryn Bigelow's 1987 Near Dark. His most famous role for many people, though, is undoubtedly Aliens' ill-fated hysterical Colonial Marine William Hudson with the motormouth and negative attitude.
All these things are what you're going to find in other remembrances of the actor, from the movie geek sites to the entertainment magazines. For our episode, we wanted to talk with Mark O'Connell, who had a movie script that Bill was aiming to direct in the late 90s.
Mark's script was called Doug and Dave, and it was based on the true story of two older British guys who claimed to be behind the United Kingdom's Crop Circle phenomena. They said that it was all a hoax that they would do in the middle of the night after knocking back a few pints at the local. It was shortly after that they were denounced as hoaxers themselves and made up the story for the ten thousand pound fee they got from a magazine for telling the story. Paxton loved Mark's script and wanted to direct it as his first feature film.
Unfortunately, the producer couldn't get the funds together for the movie, so eventually Paxton went on to direct the thriller Frailty, a dark, moody, and often disturbing film about a Texas family that "murders" demons that look just like regular people.
A few years later, Mark gets a call out of the blue and Bill Paxton tried again to get the film off the ground. While the movie never happened, Mark tells a personal story of working with the actor and the energy, attitude, and the excitement of trying to move a film out of "Development Hell" to a movie theater near you.
Then Allison remembers her own Bill Paxton story of how she visited the Hotel Chequamegon in Ashland, Wisconsin because it was reportedly haunted. Ashland is a tiny tourist town in Northern Wisconsin and it's where Sam Raimi (the man that gave us Evil Dead as well as two great Spider-Man films) took his cast and crew to make the film-noir A Simple Plan in the late 90s.
Well, it starred Bill Paxton and Billy Bob Thornton and they stayed at the Hotel Chequamegon during the filming. According to the staff, both actors told the front desk that they had scene a mysterious woman in Victorian clothing roaming the halls and vanishing and had asked for their rooms to be moved.
So, not only do we get a personal tale of working with Bill Paxton, but we find out that he had his own paranormal experience (and in Wisconsin, no less!)
As an actor, he could elevate any scene he was in, he was a huge reason why Marvel's Agents of S.H.I.E.L.D. started getting good in the middle of its first season, and he's the only other actor besides Lance Henriksen that's been killed by a Terminator, Alien, and Predator! From the Jimmy Buffett-eqsue "Coconut Pete" in the hilarious slasher sendup Club Dread to the astronaut Fred Haise in Apollo 13 (the role that he made it sound to Mark that he wanted to be remembered for), he was a big part of what made so many of our favorite science fiction and horror movies fun.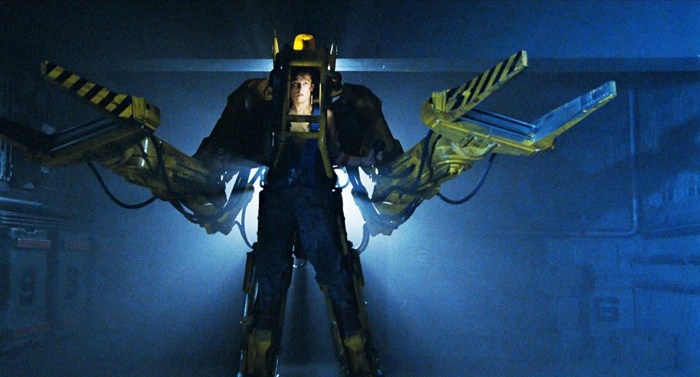 For this week's song, we took some inspiration from Aliens, because when you're in a "Power Loader" you feel invincible!
1 2 3 shots in,
I'm through the roof,
invincible and I'm 200 proof.
Spoiling for someone to take me on,
My blood is fire,
I'm in the Octagon.
I'm in a Power Loader,
I'm indestructible now,
Like in a Power Loader,
You can't push me around.
Every look's a jab,
and every stare a punch,
an invitation to some fisticuffs
Just say the word, and let's go to the mat,
Cry for mama and say Game Over Man
I'm in a Power Loader,
I'm indestructible now,
Like in a Power Loader,
You can't push me around.
You can ride the white line
all the way to fight time
Cuz you know for a black eye,
is better than a flatline.
I'm gonna nuke you from orbit
I want you to hit me as hard you can
I've got the code for god mode
tonight I'm a champion.
I'm in a Power Loader,
I'm indestructible now,
Like in a Power Loader,
You can't push me around.
I'm in a Power Loader,
I'm indestructible now,
Like in a Power Loader,
You can't push me around.